Olympic Weightlifting
was practically a dying sport until CrossFit introduced a huge amount of people who, previously, would never have crossed paths with this amazing sport.
So many of us, regardless of gender, size, strength or fitness, have discovered a new love and respect for the
barbell
and, as such, there has been a demand from many to further explore and develop themselves in this sport …or just to work on improving their
weightlifting skills
and
practise
.
After all, developing your strength can only improve your CrossFit.
We have converted our basement into our very own
Underground Barbell Club
.
It is fully kitted out to host weightlifting classes as well as for weightlifting practise. We have
jerk blocks
, facilities for
bench press
,
squat racks
, a
ski erg
and a
GHD machine
.
We have also secured the very talented
Darryn Anthony
as our coach for our weightlifting specific classes. To read more about him, go to our
Coaches
page.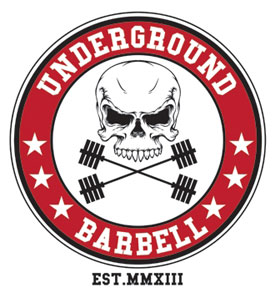 HOW IT WORKS:
We currently have 3 weightlifting classes per week. See our
Schedule
page for details.
Classes are strictly limited to 9 people max per class.
We try to keep the same people in the same class timeslots every week so that the coach can progress with everyone all on the same level together.
The classes cost R 110 each but members are obliged to sign up in advance for one month's worth of classes at a time. Your spot in a class remains yours until you decide to give it up. Members can then give notice at the end of the month if they do not wish to continue.
Payment needs to be in cash
up front
in order to secure your place in a class.
Please email
kerry@crossfitproform.co.za
to secure your booking in a class.
BARBELL CLUB OPEN PRACTISE:
When the basement is not in use for classes, it is free for certain members to use to practise their weightlifting and other skills. Specific strength programmes are available for you to follow. Email
kerry@crossfitproform.co.za
for more info on this.
There are only 3 x conditions for use:
You will need to be on an Unlimited membership (this is to cover the wear and tear on the equipment)
Use of the space will be on an INVITATION or APPROVAL basis only.
You will not be able to use the space while a Weightlifting Class is in session. See our Schedule page for details.
We say this for everyone's own safety as members will be using this space without coach supervision and we want to avoid potential injury wherever possible.
All of our coaches are very familiar with each of our members' capabilities… so if a member would like access to the facilities downstairs, they just need to put in a request and, if the coaches are confident that you are experienced enough to lift on your own, you will be given permission.
Note that these facilities can ONLY be used during the times that the box is open:
During the week from 5.30am to 9.30am and from 4.30pm to 8pm.
Saturdays from 7am to 9am.
Right of Admission is Reserved – if a member is found to be abusing the facility or the equipment, they will be banned from using it.
Otherwise – please enjoy these facilities and here's to improving our lifting skills together!