COACHES



Please note that ALL of our coaches are qualified in CPR.



Sean Tangney
(Head Coach, Programming Director and Owner)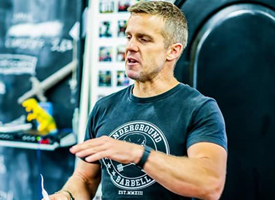 Sean
comes from a
professional sporting background
. He started his career in fitness as a professional athlete and rowed for
South Africa
in
4 World Championships
and numerous
World Cup Regattas
, as well as winning the
African
and
South African Championships
in various boat classes.
His passion for sport is not limited to
Rowing
, he has competed in various
Ironman Triathlons, Dusi and Fish River Canoe Marathons
and various other elite endurance sporting events. He also has
SA Colours
for
Judo
and won
SA Champs in 2017
in his Masters age division.
Sean has been involved in
Coaching, Sports Strength Conditioning and Personal Training
for over 20 years, during which time he was selected to coach the SA Junior Rowing Team and completed a Coaching Science Diploma, Exercise Science, Professional Health and Fitness Diploma, a
Level 1 and Level 2 CrossFit Certification
as well as
CrossFit Mobility
and
CrossFit Weightlifting Certifications
.
Coach Sean is a fierce CrossFit competitor, finishing 3rd in the Individual FiCT (Fittest in Cape Town) competition in January 2014 as well as qualifying as an Individual Athlete for the
CrossFit Africa Regional Games in 2012, 2013 and 2014
.
Sean's
talent for programming
as well as his passion for
coaching
, enables him to inspire a love of
fitness
in others and motivates them to achieve their fitness potential in ways they never imagined possible.
Shelley Simpson
(CrossFit Coach)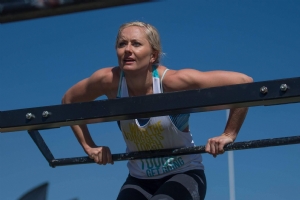 Shelley
has been an active
CrossFit competitor since 2013
and you cannot miss her friendly smile and bubbly personality!
Shelley studied a Bachelor of Education degree,
specialising in Sport and Coaching
and currently teaches at Pridwin Preparatory School.
She is an avid sports fanatic – playing
Hockey
and
Cross Country
at school. She is also an avid
Cyclist
and
Road Runner
as well as a competitive CrossFit athlete. She recently placed 3rd at the Polokwane Throwdown.
Shelley has
experience in coaching
Hockey, Athletics, Netball, Swimming and Bootcamp at school level.
She has also recently completed her
Level 2 First Aid qualification
– so you are in safe hands!
Shelley's quiet and consistent dedication to her own training and improvement as an athlete, as well as her
cheerful and encouraging approach
, has given her a great foundation as a Coach.
Darryn Anthony
(Weightlifting Coach)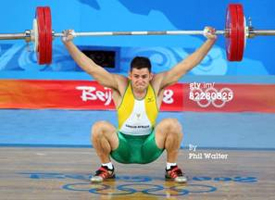 Darryn Anthony is a
South African weightlifter
who represented South Africa at the
2008 Summer Olympics in Beijing
, where he competed for the men's middleweight category (77 kg). Anthony placed twenty-second in this event, as he successfully lifted 135 kg in the single-motion
snatch
, and hoisted 160 kg in the two-part, shoulder-to-overhead
clean and jerk
. He is also the
2013 South African Senior RAW Powerlifting Champion
.
Darryn is deeply involved in the South African Weightlifting community and his father is also well-known
South African Weightlifting Coach
, Andrew Anthony.
Kerry Tangney
(Owner, General Administration, Communication and Finances)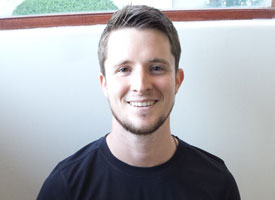 Kerry is Coach Sean's wife and co-owner of CrossFit ProForm.
Whilst she is certified as
Level 1 CrossFit Trainer
, she prefers to work behind the scenes and makes sure all the nuts and bolts that run our box are working optimally.
Anything related to your membership, from
sign up to payments
, will go through Kerry. She also makes sure we are all kept up to date on
the latest happenings and competitions
within the local and national CrossFit community.
Basically, if there is anything at all that you need – just email
kerry@crossfitproform.co.za
!
Suzie Assenmacher
(CrossFit Coach)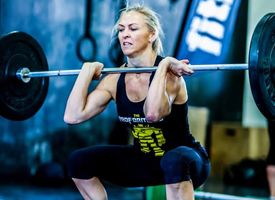 Suzie has represented SA numerous times over the last 20 years in
Underwater Hockey
and recently competed in the
2016 World Championships
, where
SA
won a
gold medal
.
She obtained
Provincial
colours in
Mountain Biking XCO racing
and
Road Racing
2006,
SA MTB half marathon Champion
2006 and has completed many MTB one day and stage races with podium finishes.
She has coached gymnastics and netball and is presently a
Rowing and Cross Training Instructor
at Virgin Active as well as being the
Mountain Biking skills clinics instructor
with
TREAD magazine
.
She has also completed her
Level 1 CrossFit certification
.
Suzie finished 5th at the 2014 Fittest in Cape Town individual competition and ranked
1st
in her Masters age category in the African
2016 CrossFit Open
. She was also part of our team that recently finished 3rd in the 2016 Fittest in Cape Town competition.
She is a well respected and experienced competitive CrossFit athlete and coach.
Bruce Patterson
(CrossFit Coach)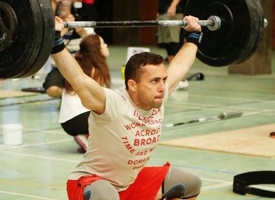 Bruce has been an active CrossFit competitor since 2013..
He is known at the box as
'Bruce the Bullet'
.....because NOBODY can do a Burpee faster than Bruce! When it comes to
bodyweight exercises
, he is unbeatable!
Bruce studied filmmaking in Hollywood and returned to South Africa to become a series TV producer on some of the country's biggest entertainment shows.
He then started his own production company called Pilot Films in 2010. Thus, he is well practised in directing film shoots – so don't be surprised if he yells 'CUT!' instead of 'TIME!' during class! 
Throughout his school career, Bruce was heavily involved in
Swimming
and
Athletics
on a first team level.
After a shoulder injury put a halt to his
rugby
career in Matric, he took up
Cross Country
and got his colours.
He has since completed the
Comrades
in 2008, played
club soccer
, swum numerous
Midmar Miles
and cycled the
Argus
.