COACHES

Head Coach and Owner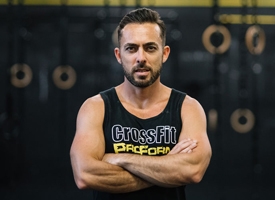 Bruce has been an active CrossFit competitor since 2013.
He is known at the box as 'Bruce the Bullet' .....because NOBODY can do a Burpee faster than Bruce! When it comes to bodyweight exercises, he is unbeatable!
Bruce studied filmmaking in Hollywood and returned to South Africa to become a series TV producer on some of the country's biggest entertainment shows.
He then started his own production company called Pilot Films in 2010. Thus, he is well practised in directing film shoots – so don't be surprised if he yells 'CUT!' instead of 'TIME!' during class!
Throughout his school career, Bruce was heavily involved in Swimming and Athletics on a first team level.
After a shoulder injury put a halt to his rugby career in Matric, he took up Cross Country and got his colours.
He has since completed the Comrades in 2008, played club soccer, swum numerous Midmar Miles and cycled the Argus.
Bruce has also participated in a number of CrossFit competitions. In 2019 Bruce placed 2nd in the Battle Masters Team division and in 2021 he made the CrossFit Open Quarterfinals.
Coach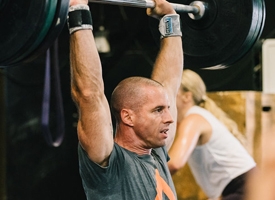 Allan has been involved in CrossFit and Weightlifting since 2013 and is a very familiar face in local Individual and Team CrossFit competitions as well as Weightlifting competitions.
He was a finalist in PTA Throwdown in 2015 and placed 2nd in the 2019 Battle of Jukskei Masters Team comp.
Allan started weightlifting in 2015. He proudly represented SA at the World Masters Weightlifting Champs in Germany in 2016 - placing 6th overall. Allan represented his country again at Masters Worlds in 2021 and placed 6th once more.
Coach Allan's weightlifting centric approach to CrossFit ensures that our members are always getting the best out of every barbell workout. His "form first" mentality means ProFormers get the best out of every strength cycle and that also carries through to our daily WOD's!
"The ProForm community is established, mature and has room for everyone from seasoned athletes to the newbie. Everyone feels part of every WOD and gets what has been known in the industry as some of the best programming around! Every new member that comes for a trail signs up and that should tell the whole story. I simply love being part of everyone's journey and love reminding people of where they have come from. That is a coaches' biggest reward. I just love the smile on a member's face when they get their first PB or pull up!"
Owner, General Administration, Communication and Finances)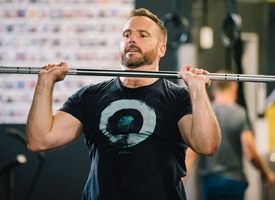 "Brian is the Co-Owner and man behind the scenes.
He is obsessive about delivering exceptional service and is always just a WhatsApp away! So for anything membership, finance, admin or website related, just give him a shout.
He is also the Operations Director and Partner at Turnberry, a Medical Gap Cover business.
Although he spent many years in the motor industry as a Dealer Principal at Mercedes-Benz and BMW, his passion has always been creating a world class and memorable experience for people.
Coach


Ant has been an active CrossFit competitor and ProFormer since March 2015!!!
You cannot miss his friendly smile and positive vibes! He is most definitely a legend amongst our ProForm community.
A Rugby injury at the age of 15 limited his ability to play any form of contact sport. As a result, he took up Squash until he discovered CrossFit and since then he has never looked back.
Anthony thrives on teaching people how to lift. He prides himself on stellar technique. His passion for warfare means that people trained by Anthony are ready for anything. You'll often hear coach Mike tell you that he is "Built by Barns".
With a Level 2 certification, Ant has invested in his ability to better CrossFitter's new and experienced alike. We are proud to have Ant as a coach at CrossFit ProForm.
Coach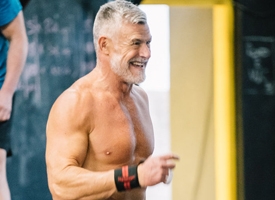 Peter Tuerk aka Silver Fox or Crank, is a Masters athlete with almost 40 years of weight and strength training experience.
Pete was a physical training instructor in the army - infamously referred to as a PTI, the guy everyone hated, or the soccer coach.
His sporting background includes a multitude of sports played at competitive, league and national level, including soccer, tennis, squash, mountain biking or submission wrestling.
"Weight and strength training has always played a crucial part in my sporting life and I believe given me a competitive edge".
"Being able to share valuable insight from my training experience gained over many years is a privilege".
"My mission is to prove that being fit and strong is possible regardless of your age, sex, physical condition or fitness level".
Our ProForm community values Pete's experience and insight and his classes leave you pumped and motivated to become the best version of yourself.
A ProForm member for many years, we now look forward to many more years of Pete as a coach.
Coach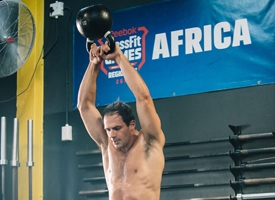 Ollie comes from a sporting background, playing cricket, soccer, rugby and water polo at school. Ollie then attended the Western Province Rugby institute for a year.
Ollie spent time in America in 2014 where he stumbled upon Crossfit in Fort Lauderdale, Florida. Not knowing what he was in for, Ollie was instantly hooked!
While overseas, Ollie began working on yachts and during that time he had the opportunity to intermittently drop into CrossFit Boxes throughout the East coast of America, Canada and the Caribbean.
Ollie returned to South Africa in 2019 and joined CrossFit ProForm.
"ProForm's programming is some of the best I have trained through. The results speak for themselves, having multiple teams from ProForm taking first place in various competitions".
In 2021 Ollie made the CrossFit Open Quarterfinals. He joined our coaching staff shortly thereafter and has become an instant hit with his calm demeanour and charming good looks.
Coach Ollie has a creative approach to his style of teaching - scribbling lifting movements on the walls in chalk or switching off the house lights to showcase video references with his projector.
Coach Ollie always goes the extra mile and will stop at nothing to ensure that your form is correct.
We are grateful for Coach Ollie and we look forward to many more years of his creative flair at CrossFit ProForm.
Coach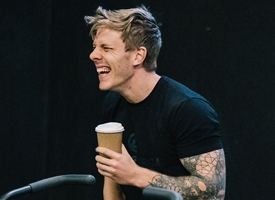 At age 11 Mike's life changed forever. It was the first time he picked up a hockey stick and the first time he discovered true love. He went on to represent his country and his love for competitive sport was born.
Throughout his sporting career, Mike has nurtured a love for the outdoors, fitness and anything else that comes with being active. He loves to fish and hike through our beautiful country.
Mike has trained in CrossFit for over 5 years and has spent time at a multitude of different gyms.
'I feel that I can finally say that I have found my forever fitness home at CrossFit ProForm. The people are second to none and the programming is unmatched'.
'I feel honoured to be a part of the coaching team at ProForm as I am in the company of people I looked up to whilst I was starting out on my journey. I look forward to learning, winning, losing and having fun with my extended fitness family'.
Mikes quiet and consistent dedication to his own training and improvement as an athlete is impressive.
His cheerful, friendly and encouraging personality goes a long way in his career as a coach and we are excited to have him on board!